.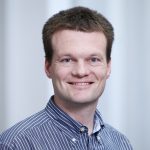 Reto Knutti
Professor, ETH Zürich
Expertise: Climate projections, Attribution, Feedbacks, and Sensitivity
Details:
---
Caleb Rossiter falsely claims that climate models are "running very hot"
CLAIM
"The models predicted about three times the amount of warming in the world we've seen since [1988]."
SOURCE: Caleb Rossiter, The Hill, 6 March 2019
VERDICT

---
On BBC Newsnight, Myron Ebell falsely claims climate models exaggerate warming
CLAIM
"The rate of warming according to the data is much slower than the models used by the IPCC"
SOURCE: Myron Ebell, BBC Newsnight, 8 Oct. 2018
VERDICT

---
Prof. John Christy incorrectly claims to show climate models are too sensitive to carbon dioxide
CLAIM
"the real atmosphere is less sensitive to CO2 than what has been forecast by climate models"
SOURCE: John Christy, The Daily Caller, 29 Nov. 2017
VERDICT

---
Daily Wire article incorrectly claims climate models have overestimated warming
CLAIM
"climate models have overestimated the amount of global warming and failed to predict what climatologists call the warming 'hiatus'"
SOURCE: James Barrett, The Daily Wire, 19 Sep. 2017
VERDICT

---
Heartland Institute report's claim that climate models are too sensitive to CO2 does not reflect evidence
CLAIM
"[climate models] systematically over-estimate the sensitivity of climate to carbon dioxide ... and modelers exclude forcings and feedbacks that run counter to their mission"
SOURCE: Craig Idso, Robert Carter, S. Fred Singer, Heartland Institute, 2016
VERDICT

---