CLAIM
a distressing number of the [West coast] fires are not accidents, and willful arson is the cause.

DETAILS
Factually Inaccurate: Rumors that the widespread wildfires burning in California, Oregon, and Washington were started by arsonists are unfounded and contradicted by documentation of other causes of ignition.
KEY TAKE AWAY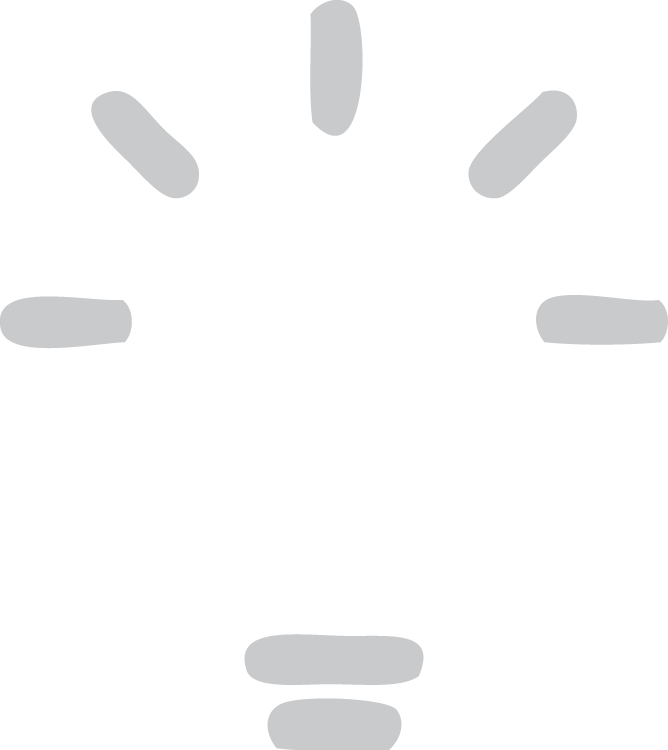 Recent wildfires on the West Coast have been ignited by a number of sources, including lightning, power lines, and even a smoke machine at a party. Their severity is the result of strong winds and intense drought driven by a dry summer and record warmth, which is part of an ongoing human-caused warming trend.
REVIEW
CLAIM:

it appears that a distressing number of these fires are not accidents, and willful arson is the cause.
Rumors like this one have spread widely, accusing extremists and protestors of starting the fires that are currently burning across California, Oregon, and Washington. Some of these rumors cite isolated incidents like the arrest of a Washington man at a fire in the median of a divided highway, which was quickly contained. However, multiple authorities responding to fires have stated that reports of widespread arson are false rumors.
In Oregon, the Portland office of the FBI posted a statement asking the public to "help us stop the spread of misinformation".
Reports that extremists are setting wildfires in Oregon are untrue. Help us stop the spread of misinformation by only sharing information from trusted, official sources.
Reports that extremists are setting wildfires in Oregon are untrue. Help us stop the spread of misinformation by only sharing information from trusted, official sources. pic.twitter.com/ENc4c3kjep

— FBI Portland (@FBIPortland) September 11, 2020
— FBI Portland (@FBIPortland) September 11, 2020

The Douglas County Sheriff's Office similarly posted to its Facebook page:
"Rumors spread just like wildfire and now our 9-1-1 dispatchers and professional staff are being overrun with requests for information and inquiries on an untrue rumor that 6 Antifa members have been arrested for setting fires in Douglas County, Oregon. This is not true! Unfortunately, people are spreading this rumor and it is causing problems."
The Jackson County Sheriff's Office posted:
"We are inundated with questions about things that are fake stories. One example is a story circulating that varies about what group is involved as to setting fires and arrests being made. This is not true! When official information about the investigation is available it will be on reputable government, fire and law enforcement internet sites and social media pages."
The Oregonian has reported that an arson investigation is underway for the Almeda fire in Oregon, but quotes the Ashland police chief as saying,
"One thing I can say is that the rumor it was set by Antifa is 100% false information. We have some leads, and none of it points in that direction."
At a 15 September news conference, Clackamas County Sheriff Craig Roberts said,
"I want the public to completely understand that our office has no intelligence or information about any group committing any crimes. No arrests have been made associated with any group."
Asked about rumors of people planting gas cans or cutting down power poles that had been confirmed to be false, Sheriff Roberts said,
"Let me give you an example of how things get spun out of control: We had some good Samaritans that actually saw a gas can in a suspicious place that just happened to be left behind. Just on their own, they said, 'You know what, I'm going to take this and put it in a place so nobody has access to it.' They hid it, next thing you know, somebody saw them doing that, the thing became suspicious, I called in our terrorism task force folks, they tracked it down, and they're actually good Samaritans that are delivering water to the fire folks to help, and they were trying to do just a good deed."
Another set of claims focuses on a 14 September arrest in Portland of a man suspected of using Molotov cocktails to start several brush fires along the freeway. All of these fires were quickly extinguished, and are unrelated to wildfires in the state. According to the Portland Police Bureau: 
"East Precinct officers were dispatched with Portland Fire and Rescue to a report of multiple fires burning along the west side of the I-205 freeway. Portland Fire and Rescue extinguished three of them while passing community members put out the other three. All were caught early. No one was injured and no structures were burnt."
Oregon's Riverside Fire is currently listed on InciWeb as human-caused, but Portland's KOIN news reported that the Clackamas County Sheriff stated,
"There's a lot of concern that different organized groups might be involved in setting these fires. I can tell you that we have no evidence of that and that's why we want to make perfectly clear that we're looking at each and every tip that comes in. At this point, we have nothing to substantiate that there's any group that is out there setting fires."
Human ignitions include accidents related to abandoned campfires or sparks from vehicles or other machinery.
The Whitney Fire in Oregon was started by a downed powerline. Causes of other major fires in Oregon and Washington have not been determined. In California, meanwhile, the largest fires started during dry lightning storms in mid-August.
California's Dolan Fire, which has burned over 120,000 acres, is an exception. The Monterey County Sheriff's Office arrested a man near the location of that fire's origin and he has been charged with arson on forest land, battery, and cultivating marijuana, although the cause of the fire has not yet been officially determined.
While steps to prevent ignitions are important when wildfire risk is high, it's the dry conditions that make fires possible and determine their potential intensity, with subsequent weather conditions (such as winds) also playing an important role in wildfire behavior. Just as attempted arson would be unsuccessful in a wet forest, any type of ignition can lead to a large wildfire when fuels are extremely dry. Wildfire outbreaks don't typically correlate with a specific ignition type (excepting lightning storms) but rather with weather conditions amidst drought.
Much of Northern California, Oregon, and Washington are currently in severe to extreme drought after a dry and warm summer. August, for example, was the warmest on record for California and the tenth warmest for Oregon. August in both states was among the 30 driest on record. Combined with recent unfavorable winds, these conditions are responsible for the severity of the current fires.
Across the American West, fuel aridity—the measure of how dry vegetation is on the landscape—has been increasing over time due to warming temperatures.[1] To learn more about the relationship between climate change and fire behavior in California, specifically, read our 2018 post on this topic: A discussion with experts on California wildfire links to climate change.
Additionally, some rumors have used US-only maps to argue that fires suspiciously stop at the US-Canada border or at the US-Mexico border. This is false, and satellite data show (see below) that there are several fires in southern British Columbia, as well. Additional information on active fires can be found on British Columbia's wildfire dashboard. A much smaller area of Canada is currently experiencing drought conditions, limiting fire risk.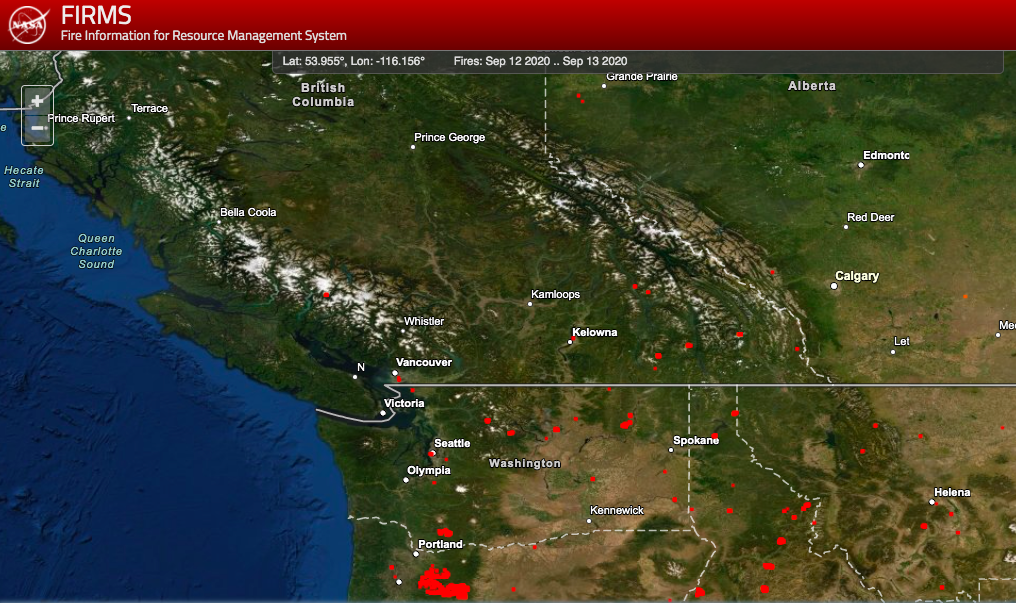 UPDATES
16 September 2020: This post was updated with additional details.
18 September 2020: This post was updated with additional details.
NOTES
This fact check is available at IFCN's 2020 US Elections FactChat #Chatbot on WhatsApp. Click here, for more.