.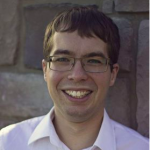 Eric Kennedy
Assistant Professor, York University
Expertise: Wildfire policy
Details:
President Trump's claim that water supply policy has worsened California wildfires is baseless
CLAIM
California wildfires are being magnified & made so much worse by the bad environmental laws which aren't allowing massive amounts of readily available water to be properly utilized. It is being diverted into the Pacific Ocean.
SOURCE: President Donald Trump, Twitter
Published: 07 Aug 2018
VERDICT

---