.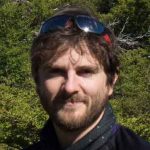 Giorgio Vacchiano
Assistant Professor, Università di Milano
Expertise: Forest ecology and management, Climate change
Details:

Orcid ID
Qualifying publication(s): see criteria

https://nph.onlinelibrary.wiley.com/doi/full/10.11
Letter signed by "500 scientists" relies on inaccurate claims about climate science
in

clintel.nl,

by

Guus Berkhou, Reynald du Berger, Terry Dunleavy, Viv Forbes, Jeffrey Fos, Morten Jodal, Rob Lemeire, Richard Lindzen, Ingemar Nordin, Jim O'Brien, Alberto Prestininzi, Benoit Rittaud, Fritz Vahrenholt, Christopher Monckton

— 04 Oct 2019

SUMMARY This letter presenting a short list of claims about climate change boasts a list of "500 scientists and professionals" who have co-signed it. The claims contrad...
---
---