.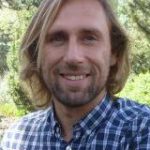 ---
Caleb Rossiter falsely claims that climate models are "running very hot"
CLAIM
"The models predicted about three times the amount of warming in the world we've seen since [1988]."
SOURCE: Caleb Rossiter, The Hill
Published: 11 Mar 2019
VERDICT

---
On BBC Newsnight, Myron Ebell falsely claims climate models exaggerate warming
CLAIM
"The rate of warming according to the data is much slower than the models used by the IPCC"
SOURCE: Myron Ebell, BBC Newsnight
Published: 09 Oct 2018
VERDICT

---
Former Prime Minister Tony Abbott wrongly claims Australia has warmed far less than data show
CLAIM
"unadjusted data suggests that temperatures in Australia have only increased by 0.3 degrees over the past century, not the 1 degree usually claimed"
SOURCE: Tony Abbott, Global Warming Policy Foundation
Published: 11 Oct 2017
VERDICT

---
Daily Wire article incorrectly claims climate models have overestimated warming
CLAIM
"climate models have overestimated the amount of global warming and failed to predict what climatologists call the warming 'hiatus'"
SOURCE: James Barrett, The Daily Wire
Published: 22 Sep 2017
VERDICT

---