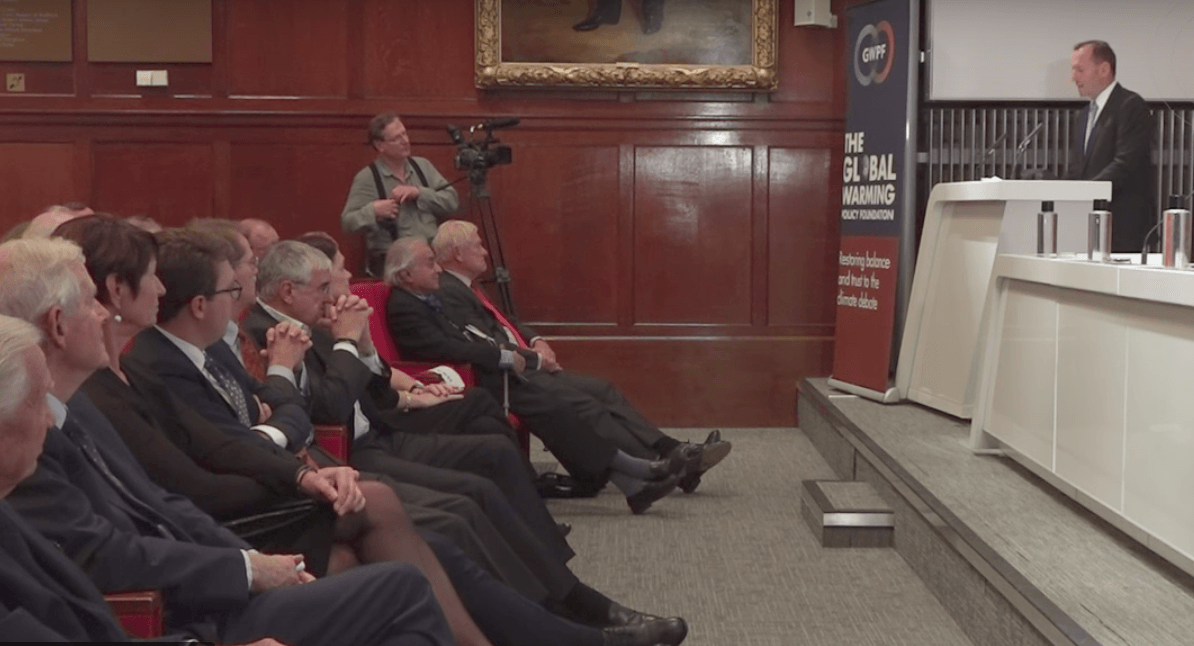 Former Australian Prime Minister Tony Abbott recently gave a speech at a climate "skeptic" conference hosted by the UK Global Warming Policy Foundation (led by Nigel Lawson who recently made incorrect claims about temperature evolution in a BBC interview). Abbott's speech included claims about several aspects of climate science—claims that, according to scientists, were not accurate.
Professor Steve Sherwood, deputy director of the University of New South Wales Climate Change Research Centre described the speech as "the usual mix of misdirection, falsehoods and tirades against 'brigades' who supposedly say this and that but are never clearly identified".
In his speech, Abbott repeated common climate change contrarian talking points that are either incorrect, fallacious, unsupported, misleading, or cherry-picked. Read below for detailed reactions from scientists.
On top of being often erroneous, Abbott's speech was internally inconsistent, as The Guardian's Graham Readfern explained. "[Abbott] described carbon dioxide as a 'trace gas' and dismissed its role in warming, but elsewhere thought warming (which might not be happening) would be good. And the 'trace gas' is insignificant, but not when it comes to its ability to 'green the planet' and help plants grow."
Just as a house cannot be solidly built on a foundation of sand, whatever policy Abbott advocates for falls down since it relies on false premises.
Below is a list of quotes from Tony Abbott's speech with scientists' responses.