CLAIM
changes in the solar orbit of the earth, along with alterations to the earth's axial tilt, are both responsible for what climate scientists today have dubbed as "warming"[...]. In no way, shape, or form are humans warming or cooling the planet

DETAILS
Flawed Reasoning : Earth's orbital cycles are 20,000 years long—or longer. They cannot explain global warming occurring over a single century.
Factually Inaccurate : Measurements show that incoming solar radiation has not increased over the last century to drive rising temperatures. Instead, greenhouse gas emissions are responsible.
KEY TAKE AWAY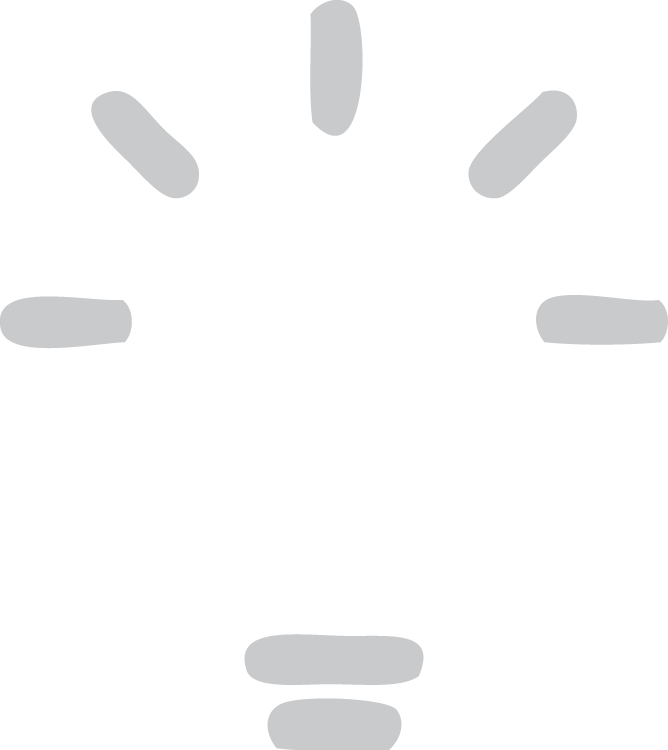 Slowly changing orbital cycles did, indeed, control the timing of ice ages over the last several million years, but they cannot explain the much more rapid climate change seen in the last century. Human-caused greenhouse gas emissions have strengthened Earth's greenhouse effect, and this is clearly the cause of global warming.
REVIEW
CLAIM:

[...]changes in the solar orbit of the earth, along with alterations to the earth's axial tilt, are both responsible for what climate scientists today have dubbed as "warming" (or "cooling," depending on their agenda). In no way, shape, or form are humans warming or cooling the planet by driving SUVs or eating beef, in other words.
This article draws from a NASA webpage explaining the work of Milutin Milankovitch, who developed an explanation for Earth's ice ages based on calculated cycles in Earth's orbit. These cycles, Milankovitch reasoned, altered the strength of summer sunlight in the high Arctic, causing great ice sheets to shrink or grow and affecting global climate as a result.
The cycles include the shape of Earth's orbit around the Sun, the angle of tilt of Earth's axis, and the precession of that axis—like the wobbling of a spinning top. The shortest of these cycles is roughly 20,000 years long, while the shape of the orbit changes over about 100,000 years. The cycles line up with the 40,000 and 100,000-year-long ice ages that occurred over the last 3 million years.
The cycles are too long—and change too slowly—to explain the global temperature change measured since the late 1800s. Additionally, the current trend is a gradual decrease of Arctic summer sunlight. Modern warming—which is known to be the result of human-caused greenhouse gas emissions and other human activities—is exceptional in that it has occurred despite that orbital trend1.
Geert Jan van Oldenborgh, Senior researcher, KNMI (The Royal Netherlands Meteorological Institute):
[This comment comes from a previous review of a similar claim.]
Over geological time scales, indeed. However, the rise in temperature of 1 degree Celsius over the last two hundred years is not on a geological time scale, and is not caused by natural phenomena out of our control as suggested here. Both from the negative (there are no natural forcings on the climate that would have produced such heating over the last century) and from the positive (the heating is pretty much what we expect from greenhouse gases minus aerosols) the evidence is very strong that humans are responsible for most of the trend over the last 100 years.
Patrick Brown, Assistant Professor, San Jose State University:
[This comment comes from a previous review of a similar claim.]
Careful analysis that attempts to take into account all major factors and their evolution in time indicates that anthropogenic increases in greenhouse gasses account for more than 100% of the observed warming on the century timescale (requiring cancellation from cooling influences). See the summary graphic from Carbon Brief, below.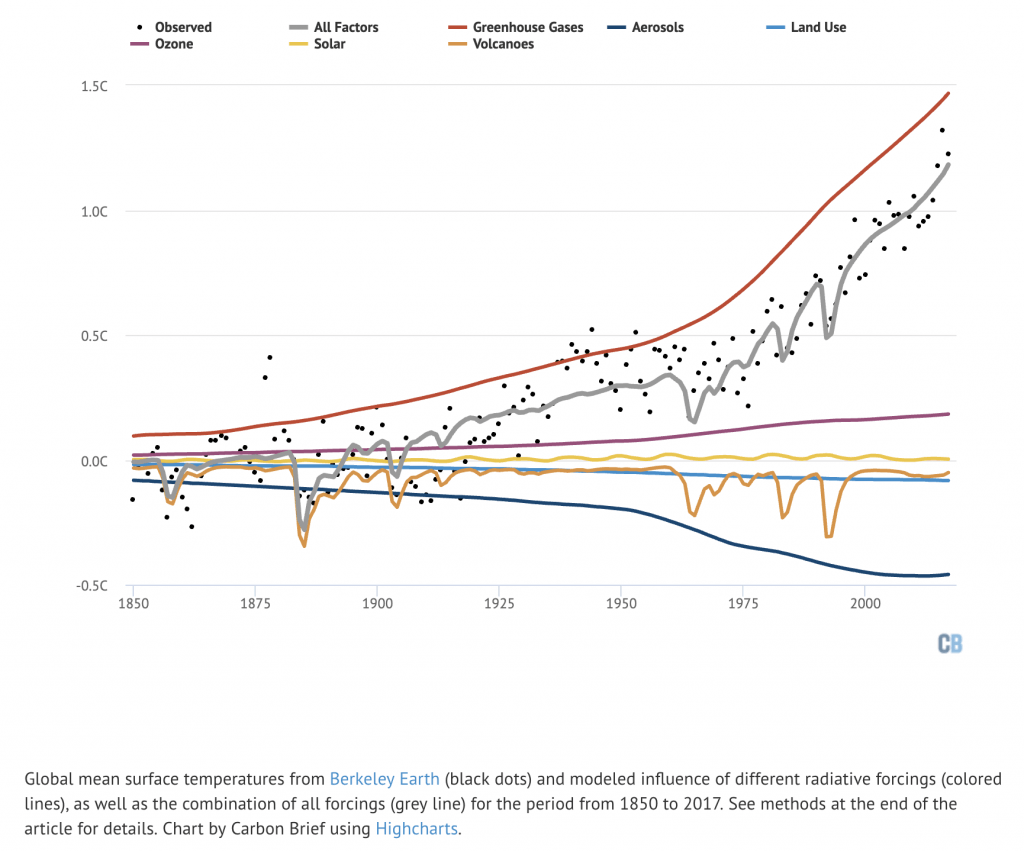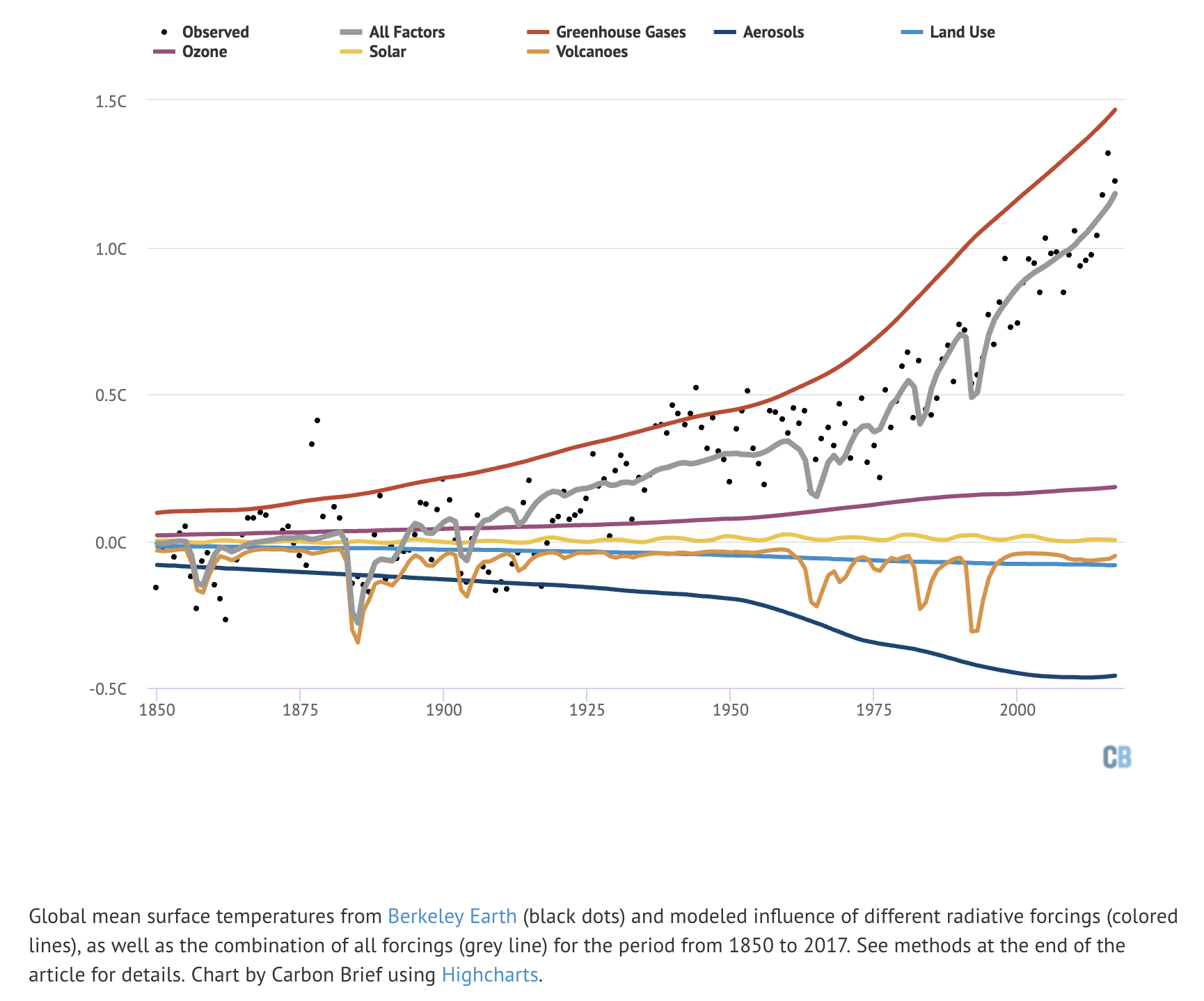 Britta Voss, Postdoctoral Research fellow, U.S. Geological Survey:
[This comment comes from a previous review of a similar claim.]
Solar forcing is much smaller than CO2 forcing. As this figure from the latest IPCC report shows, CO2 radiative forcing (1.68 W/m2) dwarfs solar forcing (0.05 W/m2). Along with other greenhouse gases, CO2 dominates the total radiative forcing when all positive and negative factors are taken into account.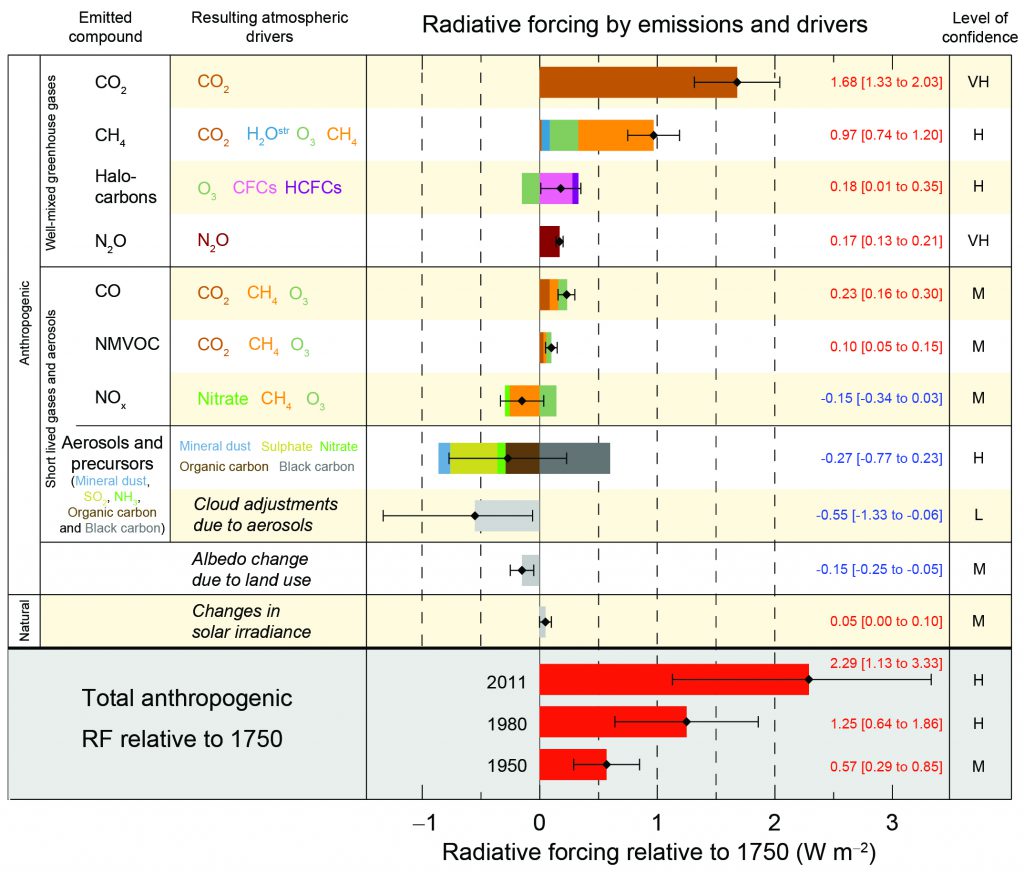 Figure – Radiative forcing estimates in 2011 relative to 1750. Values are global average radiative forcing, partitioned according to the emitted compounds or processes that result in a combination of drivers. Source IPCC AR5
Timothy Osborn, Professor, University of East Anglia, and Director of Research, Climatic Research Unit:
[This comment comes from a previous review of a similar claim.]
There is strong evidence that solar forcing cannot explain much of the observed warming at all. The "fingerprint" of solar forcing does not match the observed changes at all, neither over time nor space. Solar forcing would warm both the stratosphere and the surface of the Earth, whereas CO2 warms the surface (and the troposphere) but cools the stratosphere. Using radiosondes and (more recently) satellites, we have observed a warming surface and troposphere together with a cooling stratosphere. See Santer et al (2013)* for one of many studies providing this evidence.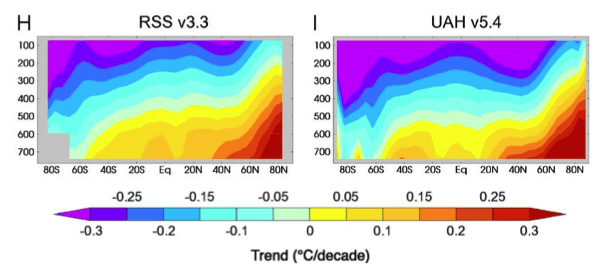 Figure – Zonal-mean atmospheric temperature trends in satellite observations from January 1979 to December 2012 showing warming of the lower atmosphere (troposphere) and cooling of the upper-atmosphere (stratosphere), from Santer et al (2013)*