.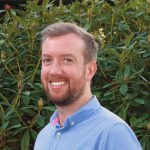 Nathanael Melia
Postdoctoral research fellow, University of Reading
Expertise: Arctic shipping, Arctic sea ice, Climate variability, Climate predictions
Details:

Orcid ID
Qualifying publication(s): see criteria

http://onlinelibrary.wiley.com/doi/10.1002/2016GL0

http://iopscience.iop.org/article/10.1088/1748-932

https://www.the-cryosphere.net/9/2237/2015/
---
---
President Trump's claim of growing ice does not reflect reality
CLAIM
"The ice caps were going to melt. They were going to be gone by now, but now they're setting records"
SOURCE: Donald Trump, ITV
Published: 29 Jan 2018
VERDICT

---