Addressing the accuracy of online climate information:
Climate Feedback Presentation & Workshop
Register
here
time:
Dec Thu 18, 6:30pm
place:
657 Mission St,
SF Green Space suite #200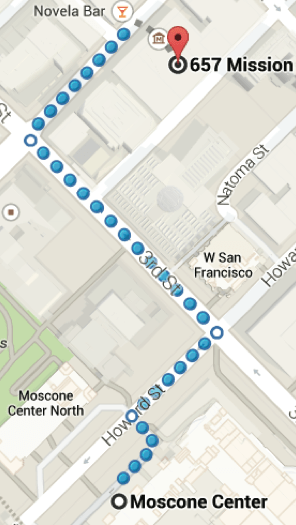 speakers:
Emmanuel M Vincent, Yale &
Dan Whaley, Hypothes.is
"Climate change poses a serious challenge to our society and we'd better tackle the problem soon". You'd probably be surprised to hear this message in the mainstream media, but information to the contrary can be found nearly everywhere. For those of us without a strong science background, how do we know which messages to trust? We've all encountered dubious information on the Internet, but when a subject is outside our scope of expertise, it's hard to assess its credibility. When we have doubts, we're unlikely to take action. This is why everyone must have access to accurate, trustworthy information so that we can make the right decisions about climate change. So what should we –climate scientists– do when confronted with inaccurate information on the Internet? How can we best help? Start a blog? Write a bottom-page comment? What if there was a powerful new way to provide feedback to our fellow readers when an article gets it wrong, or when it is of outstanding scientific accuracy and quality?
Climate Feedback aims to do just that: organize the community of climate scientists to annotate online media with open source techniques and provide readers and authors with in-situ feedback about the scientific credibility of information.
In this workshop, we will present our initiative, report on our progress so far, explore the challenges ahead and give a preview of our 2015 action plan. You'll also have an opportunity to sign up for the Hypothes.is tool and get started with the annotating system.
Join fellow climate scientists & communication experts to learn more about this initiative, pull-up your sleeves and get to work with us. All are welcome!
Please register here if you know you'll attend (registering is not compulsory, but will help us with planning)
PROGRAM
6:30pm – 7:30pm: Talk :
– Presentation of the Climate Feedback project: what we've done so far, where we're headed.
– Q&A
7:30pm – 9pm: Hands-on experimentation :
Get started. We will evaluate an article's scientific credibility live (bring your laptop).