.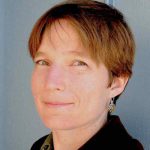 Amber Kerr
Researcher, Agricultural Sustainability Institute, University of California, Davis
Expertise: Agricultural impacts of climate change, Ecosystem-climate feedbacks, Land use change and forestry, Societal adaptation
Details:

Orcid ID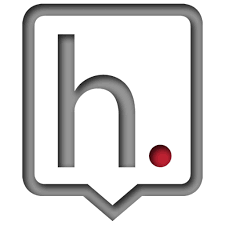 Hypothesis handle: ackerr
Qualifying publication(s): see criteria

https://link.springer.com/article/10.1007/s10584-0
---
---
---
---
Letter signed by "500 scientists" relies on inaccurate claims about climate science
in

clintel.nl,

by

Guus Berkhout, Reynald du Berger, Terry Dunleavy, Viv Forbes, Jeffrey Fos, Morten Jodal, Rob Lemeire, Richard Lindzen, Ingemar Nordin, Jim O'Brien, Alberto Prestininzi, Benoit Rittaud, Fritz Vahrenholt, Christopher Monckton

— 04 Oct 2019

"The scientific content is completely inaccurate, undocumented, and fails to bring proof for its claims. The ending of the Little Ice Age in 1850 has no logical link with the fact ..
---
---
CO2 can increase plant growth in greenhouses while also negatively affecting ecosystems and human societies
CLAIM
CO2 is a plant nutrient...it's not a pollutant that threatens human civilization. If CO2 was so terrible for the planet, then installing a CO2 generator in a greenhouse would kill the plants.
SOURCE: Mike Adams, Natural News
Published: 19 Mar 2020
VERDICT

---
Letter to the UN was not signed by 500 scientists or experts on climate science
CLAIM
500 Scientists Write U.N.: 'There Is No Climate Emergency'.... More than 500 scientists and professionals in climate and related fields have sent a 'European Climate Declaration' to the Secretary-General of the United Nations
SOURCE: Thomas D. Williams, Breitbart
Published: 30 Oct 2019
VERDICT

---
2°C is not known to be a "point of no return", as Jonathan Franzen claims
CLAIM
The consensus among scientists and policy-makers is that we'll pass this point of no return if the global mean temperature rises by more than two degrees Celsius
SOURCE: Jonathan Franzen, The New Yorker
Published: 17 Sep 2019
VERDICT

---
Prediction by Extinction Rebellion's Roger Hallam that climate change will kill 6 billion people by 2100 is unsupported
CLAIM
I am talking about the slaughter, death, and starvation of 6 billion people this century—that's what the science predicts.
SOURCE: Roger Hallam, BBC News
Published: 22 Aug 2019
VERDICT

---