.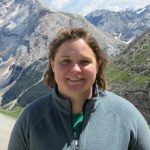 Frances Moore
Assistant Professor, University of California Davis
Expertise: Economics, Social cost of carbon, Agricultural impacts, Adaptation
Details:
---
---
---
CO2 can increase plant growth in greenhouses while also negatively affecting ecosystems and human societies
CLAIM
CO2 is a plant nutrient...it's not a pollutant that threatens human civilization. If CO2 was so terrible for the planet, then installing a CO2 generator in a greenhouse would kill the plants.
SOURCE: Mike Adams, Natural News
Published: 19 Mar 2020
VERDICT

---