Two scientists analyzed the article and estimate its overall scientific credibility to be 'high' to 'very high'. more about the credibility rating
A majority of reviewers tagged the article as: Accurate, Insightful, Sound reasoning.
SUMMARY
This story in The Guardian covers a newly published study in the journal Nature on the environmental impacts of the food system as global population grows and diets change. The study examines possible changes including reducing the consumption of red meat (which has a large greenhouse gas and water footprint) and reducing the amount of food that spoils before it can be eaten.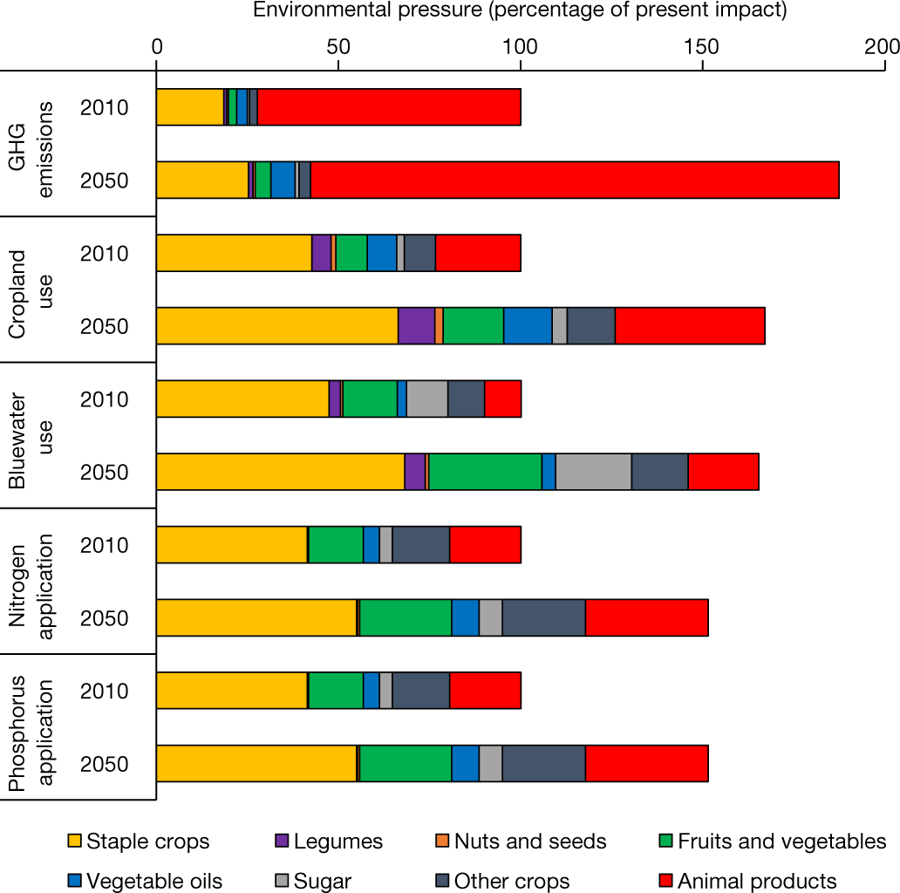 The study concludes that "no single measure is enough to keep these effects within all planetary boundaries simultaneously, and that a synergistic combination of measures will be needed to sufficiently mitigate the projected increase in environmental pressures."
This is similar to the recently released IPCC report on 1.5 °C warming, which states, "Decreasing food loss and waste and behavioural change around diets could lead to effective mitigation and adaptation options (high confidence) by reducing both emissions and pressure on land, with significant co-benefits for food security, human health and sustainable development, but evidence of successful policies to modify dietary choices remains limited."
Two scientists who examined the Guardian article found that it accurately described the study's conclusions.
Read The Guardian article. You can also install the Hypothesis browser extension to read the scientists' annotations in context.
GUEST COMMENTS
Corné van Dooren, Researcher, The Netherlands Nutrition Centre:
Although the presented facts are clear, the scientists give a personal interpretation of the priorities and needed policies, which are not covered in the source. The data give added value, but are in line with earlier studies.
"Avoid climate breakdown": Even when meat consumption is reduced, the climate effect will take place. And 'avoid destroying' in the subtitle is too strong. The authors state that a combination of measures will be needed to sufficiently mitigate the projected increase in environmental pressures.
Arnold Tukker, Professor, Leiden University:
If I have any critique is that it is old news. It has been shown zillions of times that reducing meat and dairy reduced climate change problems.
Notes:
[1] See the rating guidelines used for article evaluations.
[2] Each evaluation is independent. Scientists' comments are all published at the same time.