.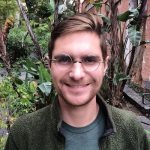 Baird Langenbrunner
Postdoctoral scholar, University of California, Irvine
Expertise: Climate change, Climate modeling, Hydrological cycle
Details:
Qualifying publication(s): see criteria

http://journals.ametsoc.org/doi/abs/10.1175/JCLI-D
---
There is overwhelming evidence that current climate change is significantly caused by human carbon emissions contrary to claim in Townhall
CLAIM
"Human-produced carbon might be one of the factors [of climate change], but there's simply no evidence that it is a significant one."
SOURCE: Kurt Schlichter, Townhall
Published: 11 Sep 2019
VERDICT

---
There is clear evidence for the existence of climate change contrary to claims by John Coleman
CLAIM
"Climate change is not happening, there is no significant man-made global warming now, there hasn't been any in the past, and there's no reason to expect any in the future."
SOURCE: John Coleman, Derek Utley
Published: 30 Apr 2019
VERDICT

---
Rush Limbaugh falsely claims there is no evidence of human-caused global warming
CLAIM
"There isn't yet any empirical evidence for their claim that greenhouse gases even cause temperatures to increase."
SOURCE: Rush Limbaugh, The Rush Limbaugh Show
Published: 04 Apr 2018
VERDICT

---