.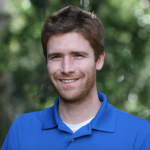 Patrick Brown
Postdoctoral Research Scientist, Carnegie Institution for Science
Expertise: Natural Decadal Variability, Global Temperature, Global Energy Budget
Details:

Orcid ID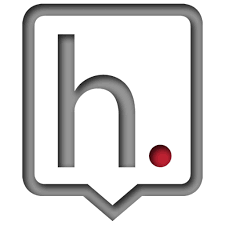 Hypothesis handle: ptbrown31
Qualifying publication(s): see criteria

http://onlinelibrary.wiley.com/doi/10.1002/2016GL0

https://www.nature.com/articles/srep09957

http://onlinelibrary.wiley.com/doi/10.1002/2014GL0
---
---
---
---
Caleb Rossiter falsely claims that climate models are "running very hot"
CLAIM
"The models predicted about three times the amount of warming in the world we've seen since [1988]."
SOURCE: Caleb Rossiter, The Hill, 6 March 2019
VERDICT

---
On BBC Newsnight, Myron Ebell falsely claims climate models exaggerate warming
CLAIM
"The rate of warming according to the data is much slower than the models used by the IPCC"
SOURCE: Myron Ebell, BBC Newsnight, 8 Oct. 2018
VERDICT

---
Incorrect claim that global warming is mostly natural was based on a study that can't support that conclusion
CLAIM
"Most of the recent warming could be natural"
SOURCE: Jennifer Marohasy, The Spectator, 21 Aug. 2017
VERDICT

---
Energy Secretary Rick Perry incorrectly claims CO2 is not primary cause of climate change
CLAIM
"Most likely the primary control knob [on climate change] is the ocean waters and this environment that we live in."
SOURCE: Rick Perry, CNBC, 19 June 2017
VERDICT

---
Breitbart falsely claims 58 studies refute human-caused global warming
CLAIM
"'Global warming' is a myth — so say 80 graphs from 58 peer-reviewed scientific papers published in 2017."
SOURCE: James Delingpole, Breitbart, 6 June 2017
VERDICT

---
Natural variability can not explain modern global warming, as Heartland Institute report claims
CLAIM
"Neither the rate nor the magnitude of the reported late twentieth century surface warming (1979–2000) lay outside normal natural variability."
SOURCE: Craig Idso, Robert Carter, S. Fred Singer, Heartland Institute, 2016
VERDICT

---
Heartland Institute report's claim that climate models are too sensitive to CO2 does not reflect evidence
CLAIM
"[climate models] systematically over-estimate the sensitivity of climate to carbon dioxide ... and modelers exclude forcings and feedbacks that run counter to their mission"
SOURCE: Craig Idso, Robert Carter, S. Fred Singer, Heartland Institute, 2016
VERDICT

---