.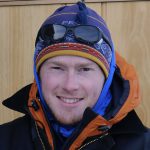 Peter Neff
Assistant Research Professor, University of Minnesota
Expertise: Paleoclimate, Glaciology, Antarctic science, Ice cores
Details:
Qualifying publication(s): see criteria

http://onlinelibrary.wiley.com/doi/10.1002/2015JD0

https://www.researchgate.net/publication/268687179
---
---
---
---
---
---
---
---
YouTube video falsely claims that climate models systematically over-estimated warming and that we are heading towards an ice age
CLAIM
"The official observed temperatures are coming consistently below the scary global warming numbers"; "Melting polar ice triggers ice age"
SOURCE: Ben Davidson, Suspicious0bservers
Published: 27 May 2021
VERDICT

---
EPA's Scott Pruitt incorrectly suggests climate change might not be "a bad thing"
CLAIM
We know that humans have most flourished during times of, what, warming trends. I think there are assumptions made that because the climate is warming, that that is necessarily a bad thing.
SOURCE: Scott Pruitt, KSNV NBC Las Vegas
Published: 09 Feb 2018
VERDICT

---
Breitbart falsely claims 58 studies refute human-caused global warming
CLAIM
'Global warming' is a myth — so say 80 graphs from 58 peer-reviewed scientific papers published in 2017.
SOURCE: James Delingpole, Breitbart
Published: 08 Jun 2017
VERDICT

---