.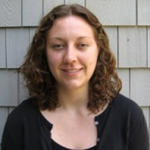 Analysis of "Climate Exaggeration is Backfiring"
in

Forbes,

by

Robert Bradley Jr.

— 29 Sep 2016

"This picking of quotes that are convenient for Robert Bradley Jr.'s narrative while ignoring what most climate scientists say is one of the most used rhetorical tools of this piec..
---
Analysis of "The Climate Snow Job"
in

The Wall Street Journal,

by

Patrick Michaels

— 26 Jan 2016

"This article is indeed a snow job, as the title implies. The author has twisted the facts and distorted the science wildly. The author is well known for his wildly inaccurate clim..
---
---
Analysis of "Your Complete Guide to the Climate Debate"
in

The Wall Street Journal,

by

Matt Ridley and Benny Peiser

— 30 Nov 2015

"This article peddles the usual false statements masquerading as opinion that we have been seeing for years, and would not be published by a reputable publisher. Most of the scient..
---
---
---
Analysis* of Pope Francis' Encyclical Laudato Si
in

Vatican.va,

by

Pope Francis

— 22 Jun 2015

"The evidence presented in support of the anthropogenic footprint of environmental problems in general and climate change in particular was overall accurate and relevant. "
---
Analysis of "9 questions on rising seas"
in

CNN,

by

John Sutter

— 12 May 2015

"This article does a very good job at presenting the main aspects of sea level rise and how it will impact coastal regions..."
---
---
---
Claim that cosmic rays are a crucial player for current climate change is unsupported
CLAIM
"Based on the increase of solar activity during the twentieth century, it should account for between half to two-thirds of all climate change"
SOURCE: Cap Allon, Nir Shaviv, Electroverse
Published: 13 Aug 2019
VERDICT

---
The Sun cannot explain recent global warming, contrary to what Heartland Institute report claims
CLAIM
"Solar forcings are not too small to explain twentieth century warming. In fact, their effect could be equal to or greater than the effect of CO2 in the atmosphere."
SOURCE: Craig Idso, Robert Carter, S. Fred Singer, Heartland Institute
Published: 03 May 2017
VERDICT

---