.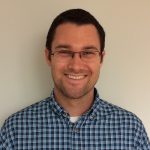 Stephen Po-Chedley
Postdoctoral Research Fellow, Lawrence Livermore National Laboratory
Expertise: Atmospheric temperature trends, Remote sensing, Climate feedbacks and sensitivity
Details:

Orcid ID
Qualifying publication(s): see criteria

http://journals.ametsoc.org/doi/abs/10.1175/JCLI-D
---
---
---
---
---
---
Rush Limbaugh falsely claims there is no evidence of human-caused global warming
CLAIM
"There isn't yet any empirical evidence for their claim that greenhouse gases even cause temperatures to increase."
SOURCE: Rush Limbaugh, The Rush Limbaugh Show, 2 April 2018
VERDICT

---
Prof. John Christy incorrectly claims to show climate models are too sensitive to carbon dioxide
CLAIM
"the real atmosphere is less sensitive to CO2 than what has been forecast by climate models"
SOURCE: John Christy, The Daily Caller, 29 Nov. 2017
VERDICT

---