.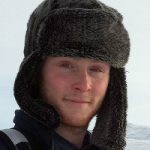 Mark Richardson
Postdoctoral scholar, Jet Propulsion Laboratory, California Institute of Technology
Expertise: Remote sensing, satellite data, Clouds, Climate sensitivity, Temperature records
Details:

Orcid ID
Qualifying publication(s): see criteria

http://onlinelibrary.wiley.com/doi/10.1002/2017JD0

https://www.nature.com/articles/nclimate3066
---
---
---
---
---
---
Ian Plimer wrongly claims that carbon dioxide emissions do not cause climate change
CLAIM
"there is no relationship between temperature and carbon dioxide emissions by ­humans[...] carbon dioxide has had a minuscule effect on global climate"
SOURCE: Ian Plimer, The Australian, 7 Aug. 2018
VERDICT

---
Rush Limbaugh falsely claims there is no evidence of human-caused global warming
CLAIM
"There isn't yet any empirical evidence for their claim that greenhouse gases even cause temperatures to increase."
SOURCE: Rush Limbaugh, The Rush Limbaugh Show, 2 April 2018
VERDICT

---
Breitbart repeats blogger's unsupported claim that NOAA manipulates data to exaggerate warming
CLAIM
"NOAA has adjusted past temperatures to look colder than they were and recent temperatures to look warmer than they were."
SOURCE: James Delingpole, Breitbart, 20 Feb. 2018
VERDICT

---